Barn Door Style Sliding Glass Shower Enclosures
Sleek Design
Barn Door Style Sliding Glass Shower Enclosures
Barn Door sliding shower doors are a stylish addition to any bathroom project.  They are made with 3/8" tempered glass.  The large wheels offer a cool mechanical look and make for easy rolling.  Unlike big box stores, Hillcrest custom tailors these models to fit your opening and provides expert installation.
Things to Consider
Design Elements for a Barn Door Style Slider
Custom heights up to 80"

Custom widths up to 76"

3/8" Tempered Glass

3 Models to choose from

Capri:  Round bar, One panel slides, One fixed

San Marino: Square bar, One panel slides, One fixed

Sorrento: Square bar, Both panels slide (true bypass)

If using a single operable panel, controls should be on the same side as the side you enter the shower.  Many times this is not feasible if the toilet is on the same side as controls.

Available in Chrome, Brushed Stainless and Matte Black finish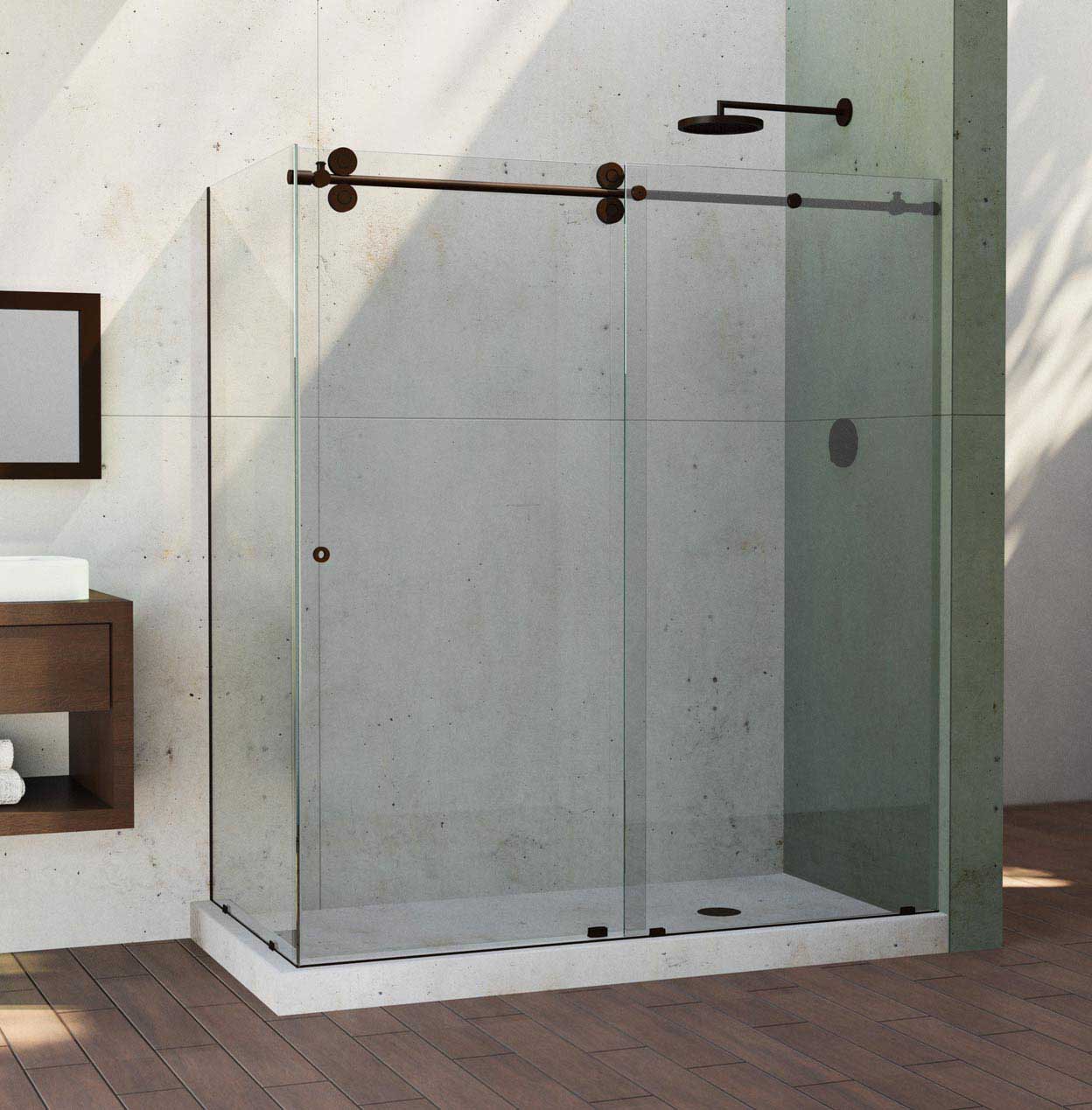 About Hillcrest Glass
Hillcrest Glass is a full-service glass shop located in Longmont, Colorado.  We have been providing glass in Longmont, Boulder, and nearby communities on the Northern Front Range of Colorado since 1969. We've been locally owned since the beginning.
Proud member of: