Custom Solutions for Homeowners Are What We Do Best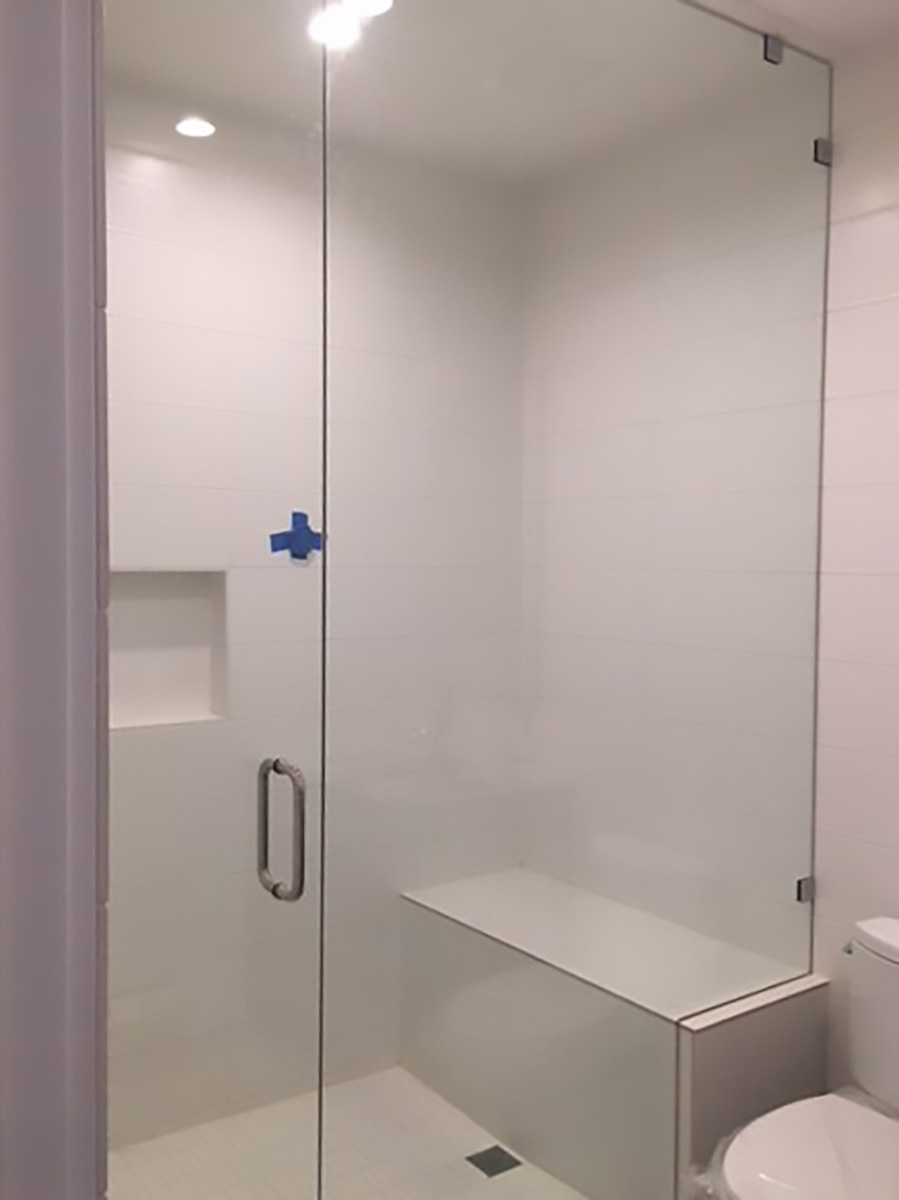 Custom Steam Shower:
We designed this steam shower with one of our great contractors who builds custom homes in north Boulder, Rob Luckett Builders. The homeowners asked for a sleek design that didn't compete with the clean lines in their new home.
We designed a narrow door without a transom, it's 96″ tall. The side panel with a notch for the bench is a huge piece of glass, it weighs in at nearly 160 lbs. It was a little tricky getting this piece up the stairs but our ace installers are always up for a challenge. After taking a steam shower the door will be pushed in to allow the steam to escape and be drawn to the exhaust fan without dripping water on to the floor.
For ease for cleaning enduroshiled glass protector was applied at the tempering plant. The minimal amount of metal on this enclosure will also make it easy to clean.
The clear glass in this small bathroom bounces off a lot of light which makes the room look larger and highlights the tile nicely. The result is just stunning and met all of the design and functionality criteria. Another very happy homeowner!
About Hillcrest Glass
Hillcrest Glass is a full-service glass shop located in Longmont, Colorado.  We have been providing glass in Longmont, Boulder, and nearby communities on the Northern Front Range of Colorado since 1969. We've been locally owned since the beginning.
Proud member of: